Built to work harder and last longer the Antraquip range can provide customer engineered solutions for any rock or concrete cutting project.
Founded in 1985, Antraquip has become a worldwide manufacturing leader of reliable roadheaders, innovative rock and concrete rotary drum cutting attachments, tunnel support systems and supplier of other specialised machinery for the construction, mining and the tunnel industries. With more the 40 years of experience, the innovative thinking of our personnel enables us provide custom engineered solutions for nearly any project requiring rock excavation or concrete demolition.
Over the last 30 years, Antraquip has been involved with some of the most impressive, challenging and rewarding rock cutting projects on the planet.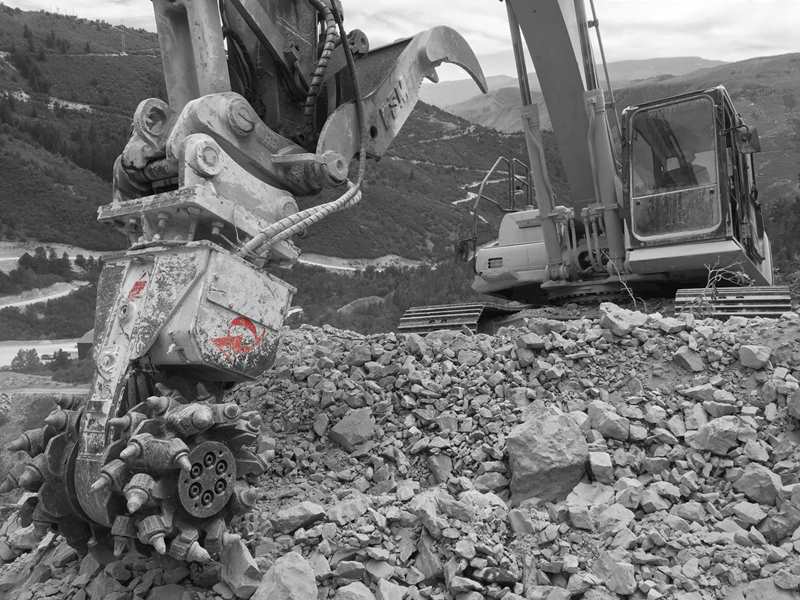 Antraquip Transverse Cutters
These powerful attachments provide precise cutting control for rock excavation or concrete removal and demolition.