Boss Hydraulic Bucket Grapples
Boss HD Hydraulic Bucket Grapples are built tough to dig and pick and place materials.
BOSS HD Hydraulic Bucket Grapples for 2-50 Tonne Excavators Built Tough By BOSS using Hardox & 400UTS High Strength Steels to withstand the harshest of conditions. The hardness & design of the structure absorbs extreme strains when it is subjected to excessive stresses.
The Boss HD Hydraulic Bucket Grapples are designed and Built for land clearing, Waste Materials Handling, Demolition & Rock Break Wall Construction applications throughout Australia, USA, Canada & Italy.
Designed & manufactured with Extreme Closing Pressures to ensure minimal load loss, and Widest Jaw Opening in its class which improves operator productivity. Fully Plumbed Australian Made Cylinders for peace of mind. Hardened Pins & Bushes to ensure longevity of the product.
Boss HD Hydraulic Bucket Grapples are manufactured with thicknesses, reinforcements and components suitable to increase its sturdiness and durability.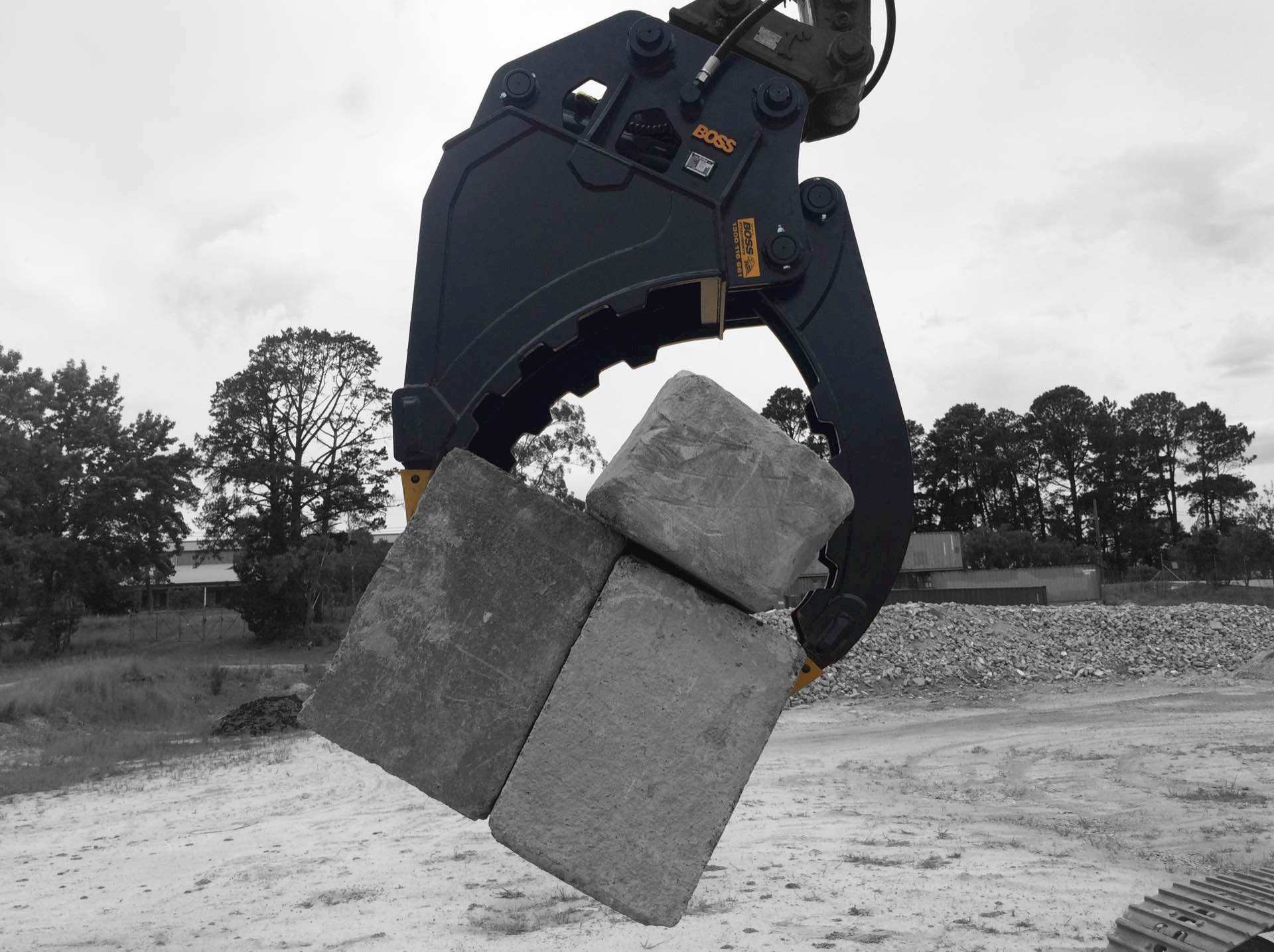 DEMOLITION
Pull or push down concrete structure
Pick and place large objects
Crush demolition waste down
Dig footings and pick and place in the one movement
FORESTRY
Ideally suited to forestry applications
Use the bucket to dig out push over the trees, then carry it away.
ROCK WALL CONSTRUCTION
Use the bucket to prepare the bed before laying Rocks
Then pickup all shapes of rock and precisely place          
Only Bucket Grapple on the market to carry a 2 Year Warranty
Un-matched crushing forces.
Widest Jaw Openings whilst maintaining the smallest jaw closings
HARDOX® construction ensures long-lasting durability in extreme conditions