During the last 20 years TECNA Group of Italy has become a global leader in the manufacture of precision, high performance hydraulic Breakers.
Developed using a simple and patented design philosophy, the Tecna Hydraulic Breaker has only TWO moving parts compared with 20 or more in other brands. Tecna also has 50% less components compared to competitors. In the last 10 years of production – hydraulic breaker class 200 kg (for excavator size from 2800 to 4500hg) 4000 units sold: Failure components in contact with oil (pistons and/or cylinders) only 4.
This focus on uncomplicated design and outstanding performance has made Tecna the must-have brand on thousands of demolition, earthmoving, construction and mining sites all around the world.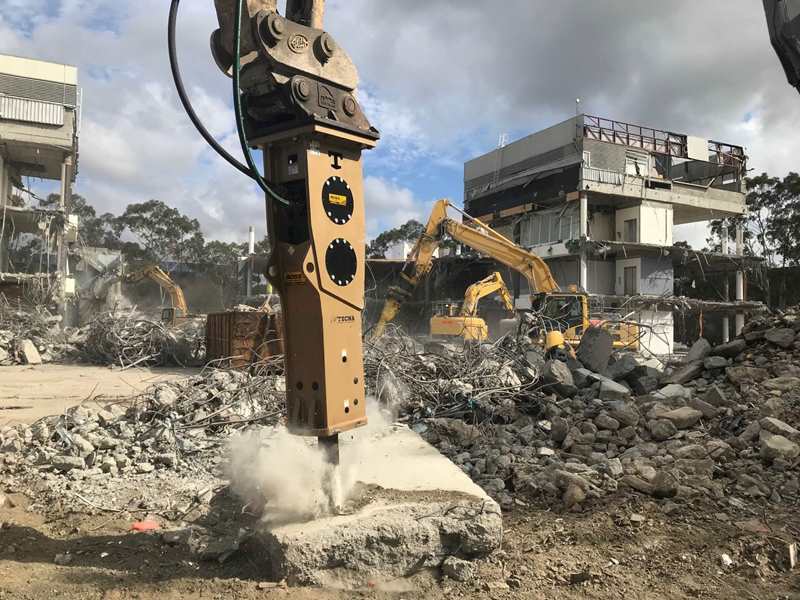 Tecna Hydraulic Breakers
Advanced design and proven performance combine to make TECNA Hydraulic Breakers a worldwide smash hit.